Take a moment to read a letter from our Director
Raffia Thomas about our Voucher Program for underprivileged youth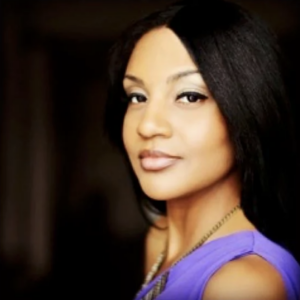 Hello! My name is Raffia Thomas and I am the director of the newly established Raffia Music Studio music school based in Lomita California. Since RMS opened its doors for business last fall our primary goal has been to find a way to help fill the music education void that has been created in both our public school system and in the lives of children that are underserved and underprivileged. As budgets have been dramatically cut nationally music education programs have disappeared from classrooms all over the country. Additionally, music education programs for those children that are less fortunate are almost nonexistent. Up to this point Raffia Music Studio has been actively and successfully enrolling students for private music lessons. We offer private one on one lessons for voice, piano, guitar, drums and bass guitar. Our teachers are well trained and experienced professionals who share the same vision as we do.
        We are quite happy that things are going well for those students who are fortunate enough to be able to financially afford private lessons. As we have been going through this enrollment period however we have encountered a significant number of young people who were and are unable to enroll due to financial shortcomings. Because of this we began researching this problem and became even more aware of the many children who have been overlooked when it comes to access to music education programs. After identifying this unacceptable trend we decided to recommit ourselves to finding an effective way to accommodate these disadvantaged students while still being able to fully compensate our instructors. We also wanted to make sure that we were still able to provide an effective curriculum that helps to enrich each student's life with a high quality level of music education. Based on all of these factors we have created a program that addresses the specific needs of these young people.


      The Raffia Music Studio Lesson Voucher Program has been created from the culmination of all of those thoughts and observations. The RMS Lesson Voucher valued at $10.00 is at the very core of our program. Each voucher entitles each qualifying student to attend one group lesson or class that RMS offers under our voucher program. There is an extensive list of lessons and classes that we will be offering ranging from music theory classes, choirs and band ensembles to music workshops, music production, songwriting and much much more! We are able to offer all of these things as an alternative to private lessons at such a low cost to students because the program is based on the concept of group lessons versus individual lessons. As we come across individual students who may not be able to afford private lessons we can offer them group lessons or at a substantially reduced rate. Because the cost of lessons is shared and spread out between all of the students in the group it allows many more children to receive the benefits of music education in their lives without the burden of the cost. In addition to group classes we have now expanded our voucher program to include scholarships. Each $3500 scholarship entitles a qualifying student to receive one year of private instruction in his or her area of study. Scholarships are reserved for those students who display the highest level of commitment and desire.


      There is another very important aspect of the Raffia Music Studio Lesson Voucher Program! RMS Lesson Vouchers can be purchased and donated directly to designated charities that we are partnering with as a tax deductible charitable contribution. This means that businesses and private citizens can sponsor underprivileged children in our community by simply donating the vouchers that they purchase to those charitable organizations that will accept them and then receive the benefit of a full tax credit. As we speak we are currently seeking and working with various non-profit organizations who wish to accept our vouchers on behalf of the children that they serve. We are also actively seeking corporate and private donors interested in sponsoring children in our program. Together we can all help to bring quality music education into the lives of many children who would not receive it otherwise.
     
       We believe that every young person should have access to the benefits of music education as a part of their education experience and it is our goal to provide it to as many of them as possible. For some music will be what they choose to do as a career and for others it will just be a part of who they will become in the future. Both of these options help to make the world a better place! With your help and support we can reach so many who would not otherwise be able to get this experience and we will be doing our part to preserve and honor the fine arts for this and future generations.
  Thank you!!
             Raffia Thomas